An outdoor living space, specifically one built around a composite deck, is an investment. You want to make sure your space looks immaculate and performs for decades. That's one of the main advantages of our preferred composite material: the average composite deck lifespan is at least 25 to 30 years, and can span even longer.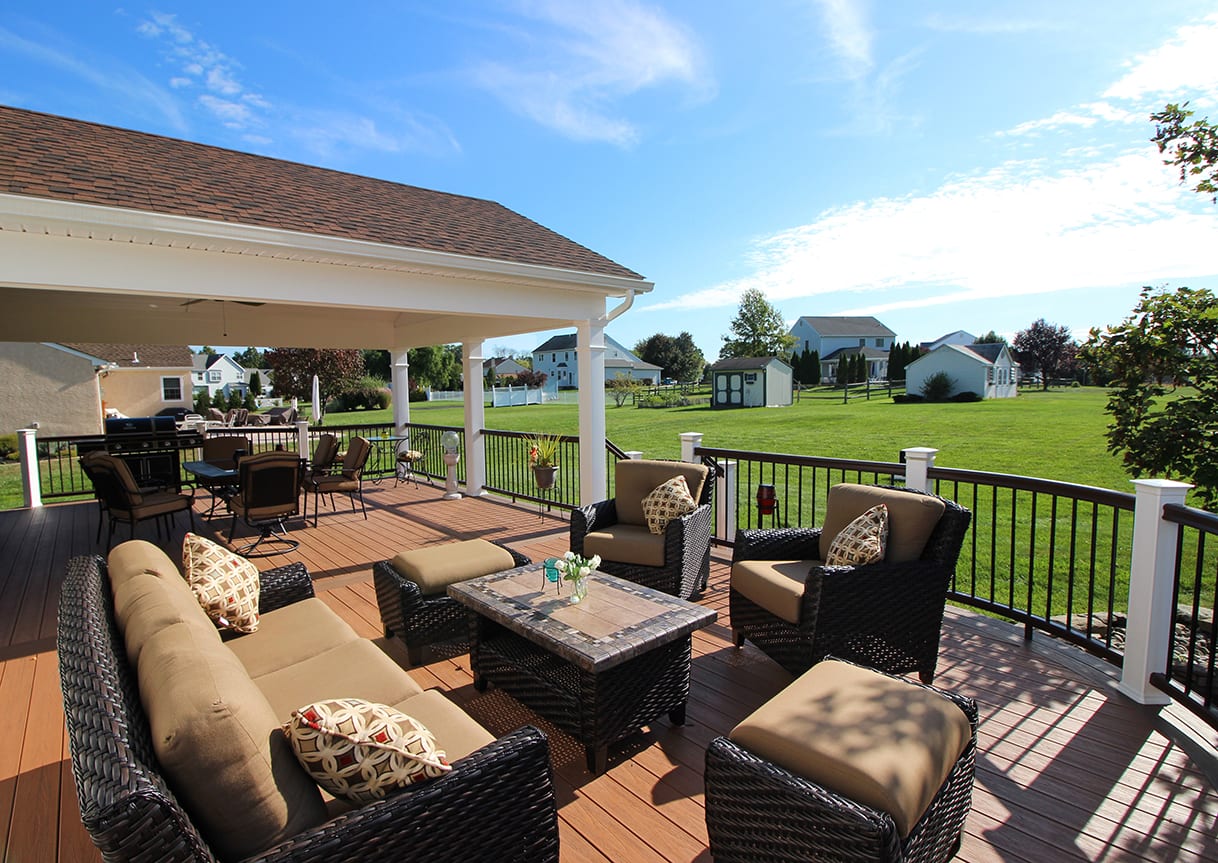 At Keystone Custom Decks, we build using Trex and TimberTech composite decking, both of which are known for their gorgeous styles and long lifespans. When homeowners ask us how long do composite decks last, we start with the minimum 25 to 30 year span covered by the warranty — but we also let them know that composite decks can last far longer. Learn more about the science that contributes to the outstanding composite deck lifespan, the strengths of composite decks, and the warranties that back these luxury products.
How Long Does a Composite Deck Last?
From our experience, composite decking is the most durable, least maintenance-intensive product on the market. So, how long does a composite deck last? A minimum of 25 to 30 years with the possibility of it lasting from 30 to 50 years. In addition to being the manufacturer reported number, numerous third party tests also confirm the lifespan of composite decking.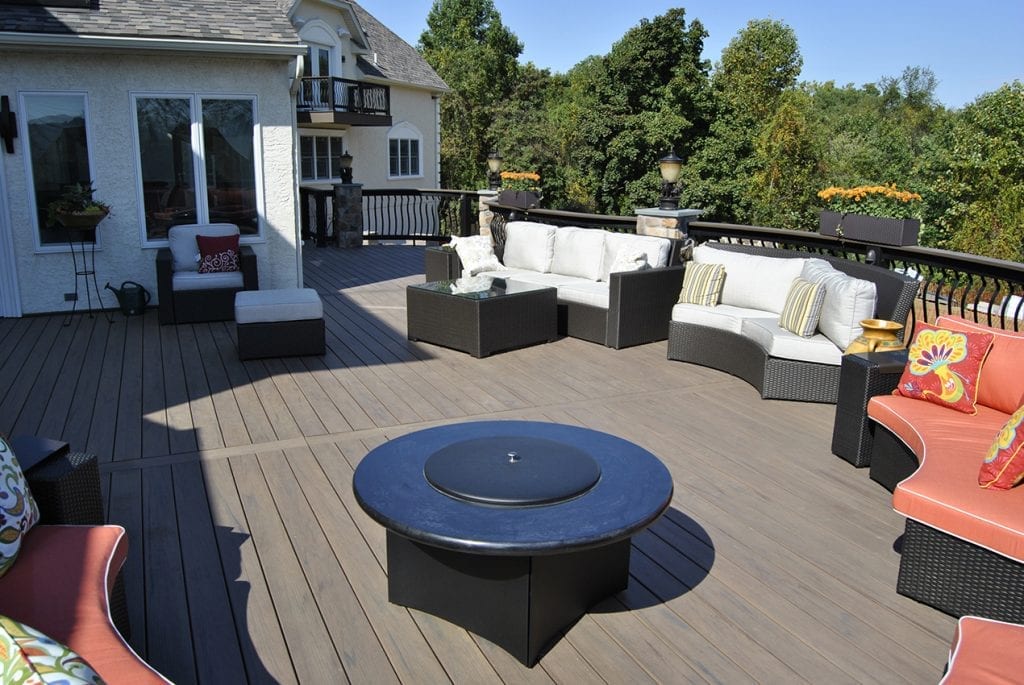 While the average wooden deck has a lifespan of around 10 to 15 years, composite products far exceed wood decks due to the engineered nature of the product. Composite deck boards are made by molding real wood and synthetic fibers into boards and capping them with a vinyl shield. This production process extends composite decking lifespan by preventing the damage that destroys cheaper wooden decks.
Here's how composite handles the 3 most common issues that limit the lifespan of wooden decks:
Mold & Rot — When mold grows on the surface of a wooden deck, it's only a matter of time before the deck begins to rot and fall apart. While mold growth destroys wooden deck boards, composite boards are impervious to it — this is one of the major factors behind composite decking's superior lifespan.
Discoloration — In addition to wooden decks becoming structurally unsound, they show their age in a way that composite decks don't. While the ultra-durable composite material keeps its color, wooden decks fade, resembling driftwood rather than the luxury product they did when new. This is one of the reasons that composites decks can be 25 or 30 years old and still look new. In fact, color is one of the major things covered by composite manufacturer warranties.
Splintering — Another advantage of the engineered capped-composite product: it doesn't splinter like wooden decks do. It's not uncommon to see wood deck boards splinter and break apart at the 10 year mark. Since this doesn't happen with composite products, it expands the usable lifespan in a meaningful way.
Learn more about how to maintain composite decking.
Trex and TimberTech Composite Decking Warranties
One of the best ways to evaluate how much confidence to have in a product is to see how confident the manufacturer is in the product. Composite decks have a lifespan of at least 25 to 30 years — and they have warranties to match.
At Keystone Custom Decks, we primarily build using Trex and TimberTech composite decking products. Their warranties reflect the minimum possible life you can expect from one of these luxury materials.
Trex Decking Warranty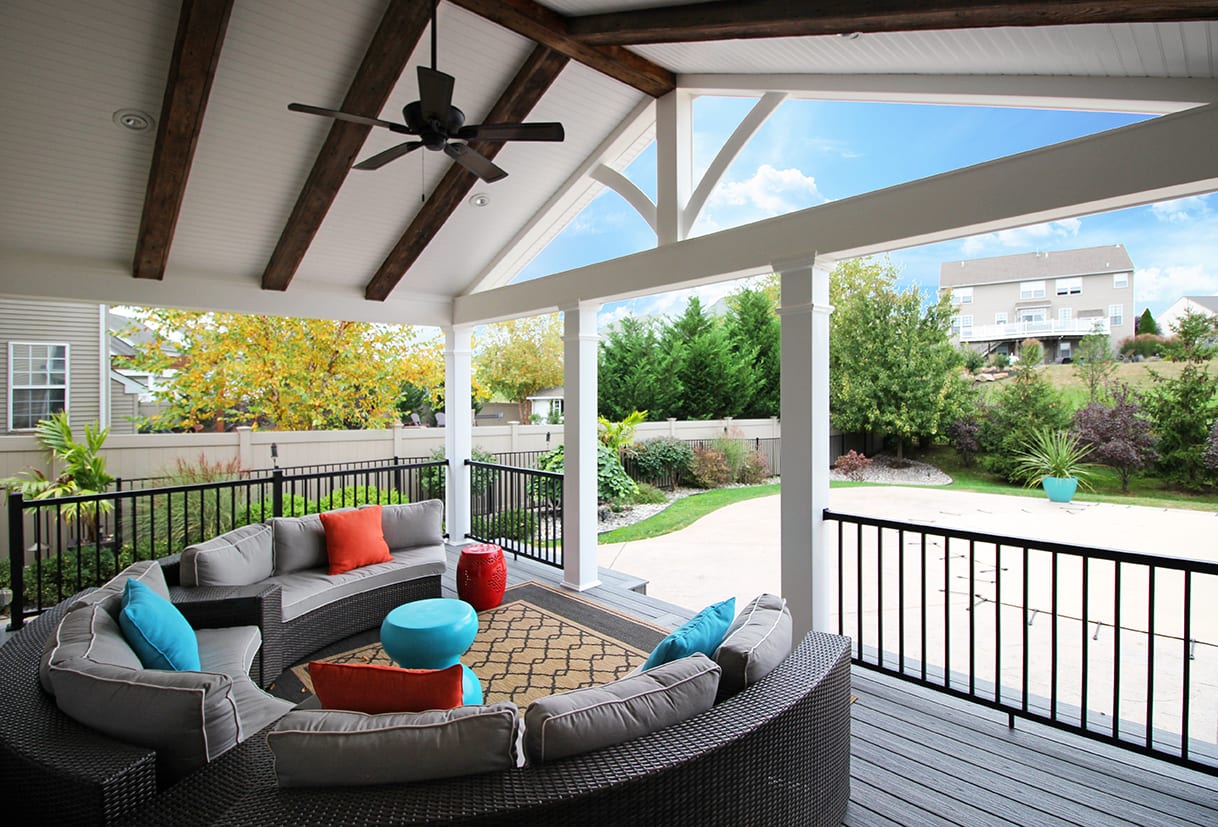 Trex composite decking is backed by a 25 year stain and fade warranty that ensures the color will not dramatically fade or become discolored.
TimberTech Decking Warranty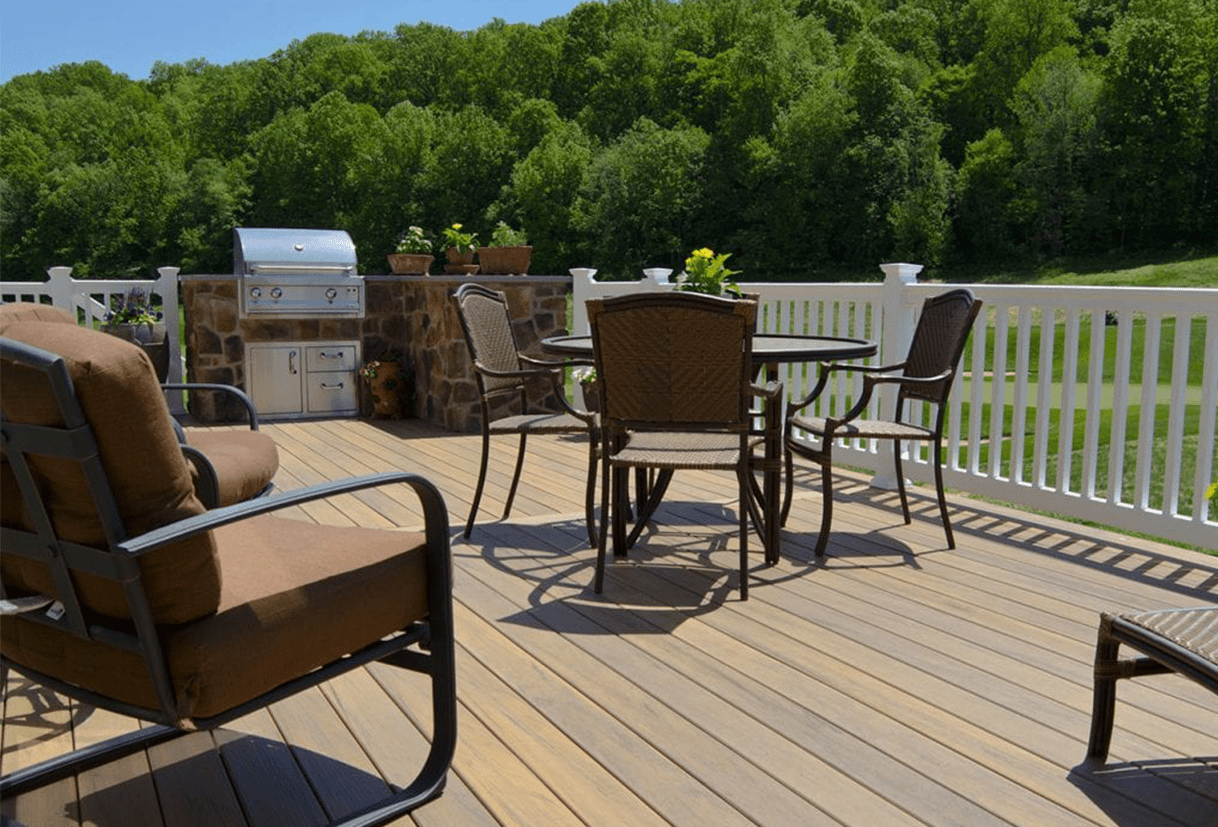 TimberTech composite deck boards are backed by a 30 year product warranty that covers the color as well as the integrity of the product.
You can feel confident to build with these composite products thanks to the manufacturer warranties from these two leading brands — and the Keystone Custom Decks warranty as well.
Skilled Composite Deck Installers
Whether you're in the earliest steps of your research or you're ready to move forward, Keystone Custom Decks is your partner. If you have more questions about composite decking material, or you're ready to schedule your design consultation, you can start the conversation today!
We have decades of experience as premier composite deck builders in Pennsylvania and New York. See some of our showpiece custom decks — and get your free quote today!